The Story Of My Life
faith, hope, love & a little bit crazy
She is a mother, mentor, musician. An award winning songwriter, Golden Guitar winner and healer. She has been a single mother living below the poverty line holding down seven jobs at one time to make ends meet. She has fought and survived both the Ash Wednesday and Black Saturday fires. She almost lost her Dad to a drunk driver and almost lost her own life in a high speed accident.

This is the story of her life, coloured with eclectic and anecdotal moments, recipes and even some of her favourite environmentally friendly tips. It's less about what she's done, and more about who she is.

It's heartwarming, honest, revealing, humourous and sometimes even wacky – just like Merelyn herself.
Bonus 6 Track CD Included
Click Player For Sample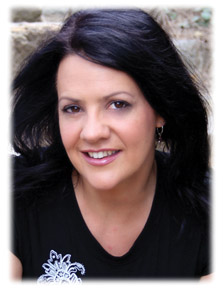 Every now and then someone takes the chance to reveal the deepest part of their soul to the world. Taking away the masks, barriers and filters, removing the fear of not being liked. Opening their heart and allowing themselves to be vulnerable. Giving of themselves without regret, all with the hope of reaching out to other hearts and souls and making a difference.

Merelyn Carter is one such person with her first book The Deepest Part Of Me